Private school in Baden-Württemberg - About HPC Schools
The school years are a formative and decisive period in life. We are happy to accompany your child during this time, to create a motivating environment for them and to support them in their experiences.
At HPC you will find a very special school community in which the children, adolescents and young adults with their personalities are the focus. Whether in the elementary school, the junior high school, the bilingual or vocational high school or the International School:
the cohesion the joint development of solutions the promotion of strengths, talents and ideas of each individual student the building of lifelong friendships and a valuable network the trying out, gathering of experiences and "being allowed to make mistakes".
- all this plays a decisive role at HPC.
HPC schools are state accredited and offer your child the opportunity to obtain all general education as well as vocational school diplomas.
"Belong to our school family - Engage globally - grow for the future".

Under this claim, HPC unites a variety of general education schools with a bilingual or vocational focus. In addition, we offer the International Baccalaureate Diploma at HPC International School, an English-language, internationally accepted school-leaving qualification.
The school years are an intense experience - and long paths are not always straightforward. In the HPC community, no child gets lost: thanks to the different school types, concepts and profiles, as well as change options at different times, we find the right path for your child. Despite a change of school type, he or she can remain in his or her familiar learning environment.
This starts with the change to secondary school after elementary school, but continues through all ages and grades: More time through G9, further orientation in grades 5 and 6, specific thematic focuses for career preparation at the vocational high school, a good graduation after grade 10.
We are convinced that if students feel comfortable in class, they will enjoy coming to school and perform better. That is why our school concept is based on the three pillars of family, internationality and future.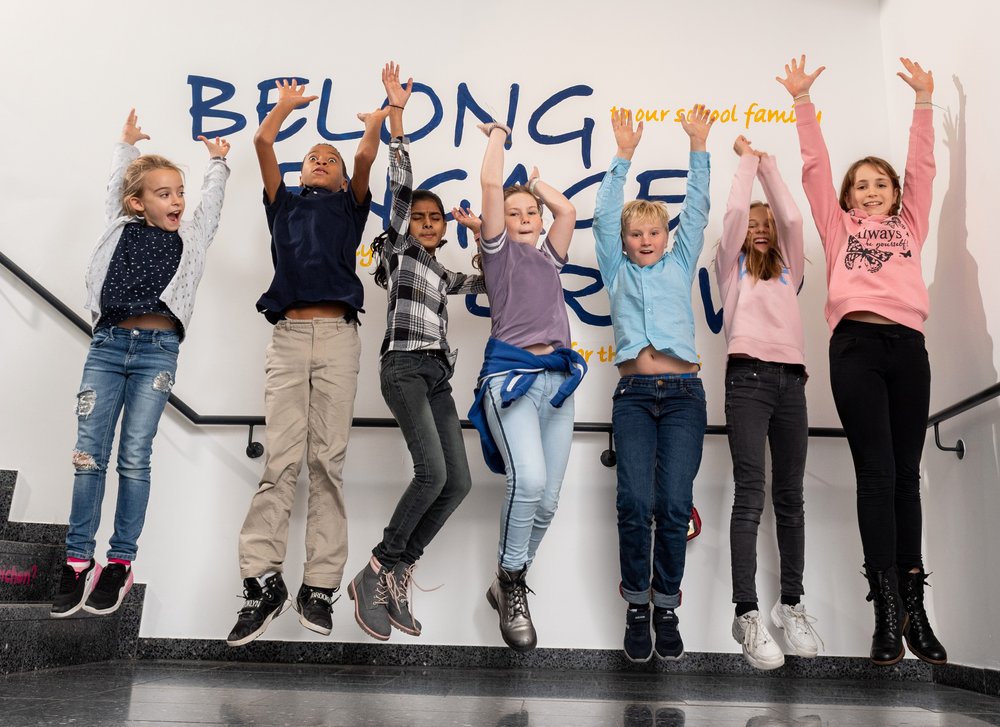 Pupils, trainees and students come together at the F+U Education Campus. This is because the HPC schools are embedded in the network of the F+U Group, one of the largest non-profit private education providers with schools, universities and academies throughout Germany and internationally. HPC students thus have the opportunity to explore career prospects early on in addition to their school education. The networking with the technical school program and the university sector of the F+U opens up a connection between school and career for them that cannot be found at any other school.
---
You are unsure which school suits your child best? A change of school seems to make sense for your child?
We are here for you! Register for our information events.