Our Campus - safe way to school!
Central locations, modern equipment, bright and friendly classrooms, outdoor areas for playing and romping - this is what characterizes the HPC locations.
The majority of our schools are located at the F+U Bildungscampus directly opposite Heidelberg's main train station. With PC rooms, libraries, gymnasium, cafeteria, rental laptops and tablets, and Wi-Fi availability, we create an optimal learning environment for our students.
HPC Realschule, Bil. Gymnasium, Vocational Gymnasium
Kurfürsten-Anlage 64-68, 69115 Heidelberg, Germany
HPC Branch Bilingual Primary School
Fahrtgasse 7-13, 69117 Heidelberg
HPC branch Gemeinschaftsschule
Hannah-Arendt-Strasse 2, 69115 Heidelberg
HPC branch International School
Slevogtstraße 3-5, 69126 Heidelberg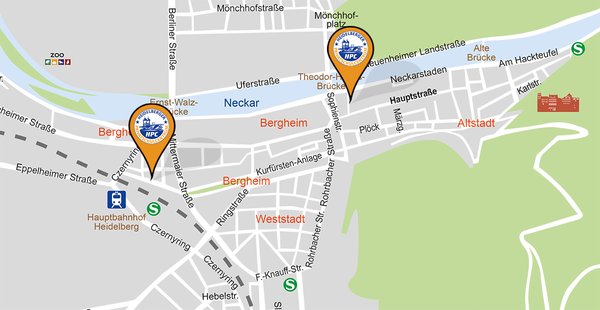 F+U Bildungscampus in Heidelberg | Central and modern
The HPC is an institution of the F+U Group, founded in 1980 and one of the largest private non-profit educational institutions in Germany.
General education and vocational schools are just as much a part of the F+U Group's offering as vocational training, continuing education and degree programs in higher education. The F+U Group is active at more than 20 locations worldwide.
The campus, which opened in March 2016, offers more than 7,000 square meters of space for pupils, trainees, students, and teaching and administrative staff, providing the ideal place to learn and live: Built according to the latest construction standards, which not only create a stimulating learning atmosphere, but also contribute to environmental protection and sustainability.
We owe these conditions to the passive construction method. Modern thermal insulation and a heating system with controlled living space ventilation regulate the climate and oxygen supply in each of our rooms. All rooms on campus are accessible via 4 separate staircases and barrier-free via 2 elevators.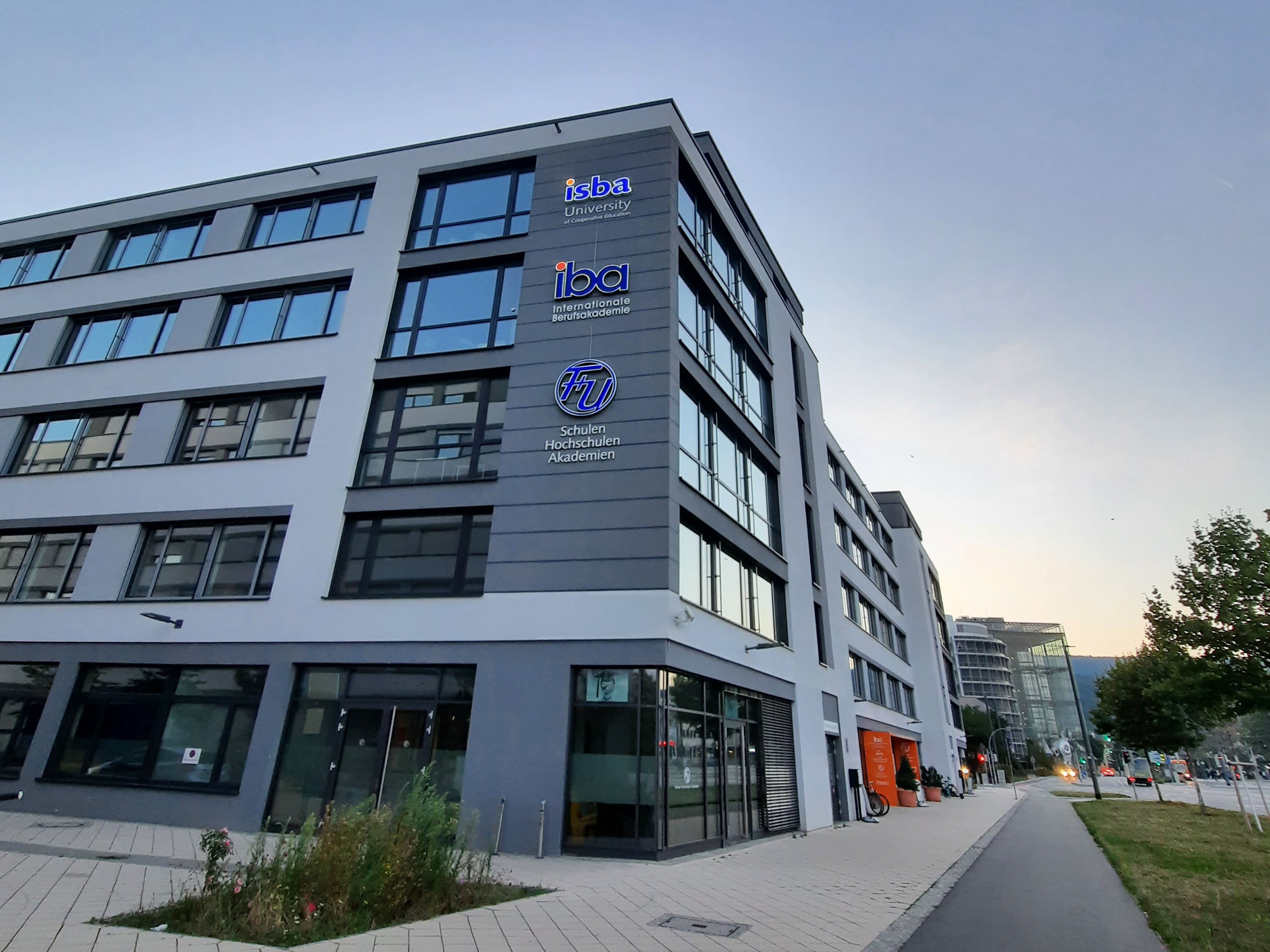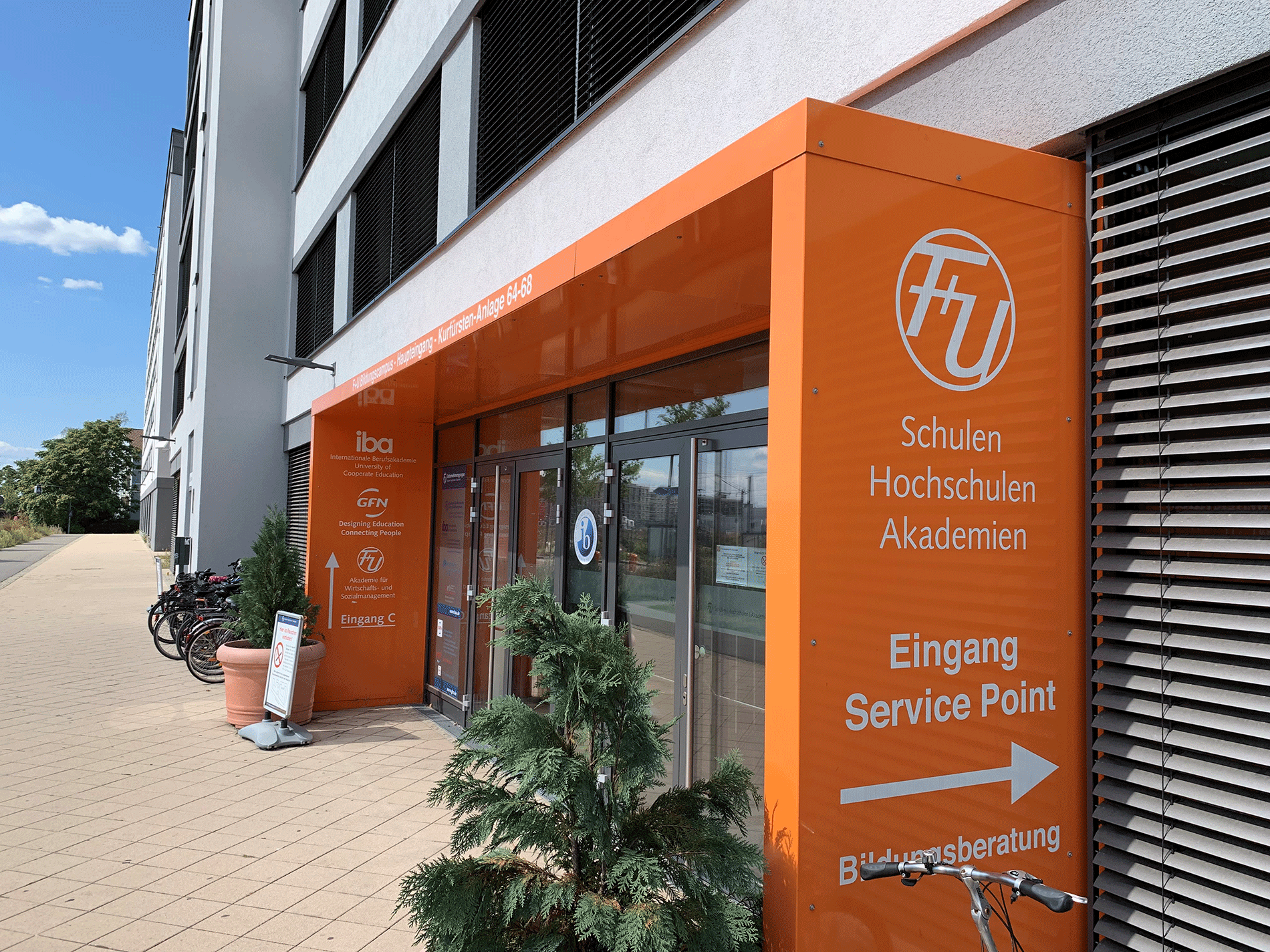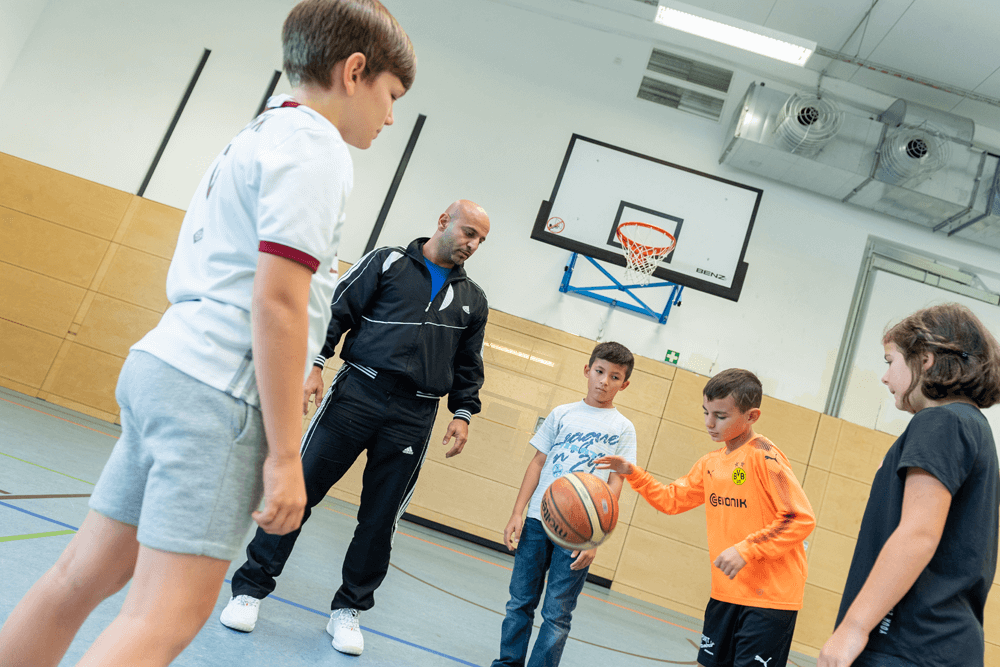 Internat: HPC International Boardingschool
Learning and living in an international environment - at the Heidelberg Private School Center (HPC) this is possible! For students who are new to Heidelberg and no longer live with their families, there is the HPC International Boardingschool.
HPC students from the age of 14 can find a safe and lively home here - with single bedrooms, common rooms, full board and leisure activities. And, of course, with competent and trained caregivers who support and accompany our boarders in everyday life.
This Video will only be loaded by clicking on the Youtube symbol. Your Browser will establish a direct connection to the Youtube servers. For more information, refer to our Privacy Policy.
---
Network and family of the F+U Group of Companies
Our network of schools and universities with a wide range of apprenticeships offers students the opportunity to explore their career prospects at an early stage, in addition to their school education.
The network with the offer and the university sector of the F+U Group of Companies opens up a connection between school and career for the students of HPC, which cannot be found at any other school.