The Vocational Gymnasium at HPC is suitable for all committed students who aspire to the Abitur with a scientific profile. With our profiles in social sciences and economics and with the bilingual profile "International Economics" at our school, you will find a targeted preparation for the world of studies and professions.
In addition to starting in grade 11, students can also start in grade 8 at the Vocational Gymnasium - an alternative for students for whom the fast-track G8 A-levels are not the optimal path. Our teachers teach their classes both vocationally and study-oriented and continuously prepare them for the Abitur.
Please note:
This page is currently under construction. We will add more information shortly. If you have any questions, please contact us at any time.
Contact
At a glance
Brief description: 6-year or 3-year Vocational Gymnasium - business high school - social science high school

Profiles/Focuses: Commercial profile or social and health science profile.

Graduation: General university entrance qualification (Abitur)

Costs: 165,50 € tuition + profile fee and additional services
We are pleased if we could convince you of our Vocational Gymnasium. If you have further questions, e.g. about the economic or social science orientation, we look forward to talking to you.
[Anja Sölter, Head of Vocational Gymnasium at HPC]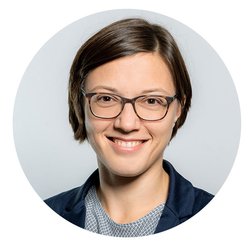 Questions?
Fill out contact form or simply call - We will be happy to advise you!
Apply
All documents in one place: Our application portal