Seven-year Vocational School (G9) School profile LernZeitRäume
The private, state-approved, seven-year Vocational School at HPC Schools is a general education high school.
In the course of the 7th to 13th grade, students of the secondary modern school are offered an easier transition to the grammar school. Students in grades 6 of the secondary schools, community schools and G8 high schools who want to take a "decelerated" school path are in the right place at the Vocational School.
Please note:
This page is currently under construction. We will add more information shortly. If you have any questions, please contact us at any time.
Contact
At a glance
School profile: Grades 7-13 (G9)

Graduation: General Abitur

Location: Heidelberg, Slevogtstraße (Südstadt)

Costs: 106,50 € tuition + profile contribution

Special feature: various profiles; lateral entry possible
The Vocational School has a curriculum specially designed for this type of school; it is not a reintroduced G9. The timetable of the Vocational School allows for more intensive practice and promotion at the school for the acquisition of the general university entrance qualification (Abitur) after seven years, building on the orientation level (grades 5-6).
The first foreign language is English. French is offered as a second foreign language in grade 7 or can be started in grade 11.
Starting in grade 9, students can choose between two specializations:
From grade 9 to 11, the science profile takes place in four hours with the subject Science and Technology (NwT).
From grade 9 to 11, the foreign language profile takes place in four hours with either Spanish or Latin as the third foreign language.
Postgraduate high school
The Postgraduate high school in the school profile LZR offers in the 11th grade an individually adapted preparation for the course level.
In the course level, the focus is then on individual counseling, planning and coordination in preparation for the general university entrance qualification, in a familiar and manageable environment.
Voluntary additional offer LernZeitRäume
Students of the Vocational School have the opportunity to choose the voluntary additional offer LernZeitRäume. This concept, which is located in the afternoons, is based on various internationally successful pedagogical approaches.
For questions please use the contact form - we will get back to you as soon as possible!
[Yvonne Hallass and Pierre Hilbich, Heads of Vocational School]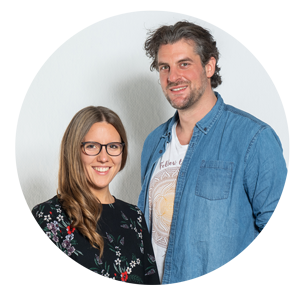 Questions?
Fill out contact form or simply call - We will be happy to advise you!
Apply
All documents in one place: Our application portal