HPC additional offer - "LernZeitRäume": Primary school, secondary school and and setup gymnasium
This offer can be chosen in the afternoons as a free optional program at the Slevogtstraße location, branch of the Heidelberg Private School Center (HPC Schools):
For all three types of schools, the core curricula of the respective educational plans, the organization of lessons and the implementation of content at all locations of the above-mentioned types of schools fully comply with the current educational plans of the state of Baden-Württemberg and are thus also aligned with the binding KMK specifications. The core lessons in the morning at the respective main school as well as at the branch office Slevogtstraße are uniform and convey the contents and competencies that are important for the further individual school career of the child/students.
Apply quickly and easily online!
For application and registration you can use the applicant portal of the HPC schools.
You will be redirected to the HPC applicant portal.
We would love for your child to join our School Profile LernZeitRäume. If you have further questions we will be happy to answer them.
[Jens Nägele (left), Anja Solberg (middle), Markus Lotzenburger (right) – Leadership team at LernZeitRäume]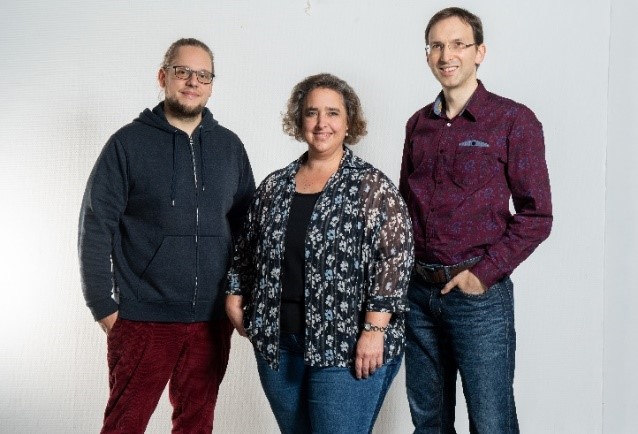 If you have a very general question about the HPC Schools, please use the form to contact our secretary's office:

Monday - Thursday:
7.45.-10.00,11.30-14.00, 15.30-16.00 clock
Friday:
7.45.-10.00, 11.30-14.00 clock
For questions please use the contact form - we will get back to you as soon as possible!