Pedagogical Profile "LernZeitRäume" at HPC Schools
The pedagogical profile LernZeitRäume - under the umbrella of the HPC schools - is characterized by an appreciative and cosmopolitan school culture, which is lived in the classroom as well as in group life and in the school community.
The modern pedagogy of the LernZeitRäume runs as a common thread and connecting element through the school career:
The students of the HPC Bilingual Primary School and the HPC Bilingual Secondary School are offered the pedagogical profile LernZeitRäume as an additional profile.
The independent seven-year post-secondary school (G9) leads to the general baccalaureate.
The LernZeitRäume can be found at our HPC branch in Slevogtstraße in Heidelberg's South Town.
You can find more information about the pedagogical profile, registration etc. on the HPC LernZeitRäume website (German only).
We would love for your child to join our School Profile LernZeitRäume. If you have further questions we will be happy to answer them.
[Jens Nägele (left), Anja Solberg (middle), Markus Lotzenburger (right) – Leadership team at LernZeitRäume]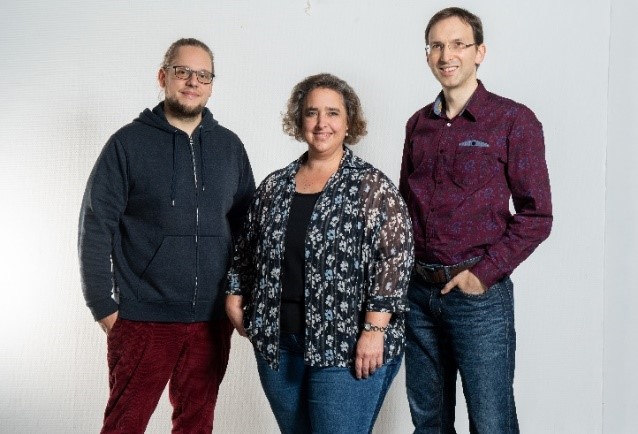 If you have a very general question about the HPC Schools, please use the form to contact our secretary's office:

Monday - Thursday:
7.45.-10.00,11.30-14.00, 15.30-16.00 clock
Friday:
7.45.-10.00, 11.30-14.00 clock
For questions please use the contact form - we will get back to you as soon as possible!